---
Crossfit & Yoga Retreat, August 31 - September 7th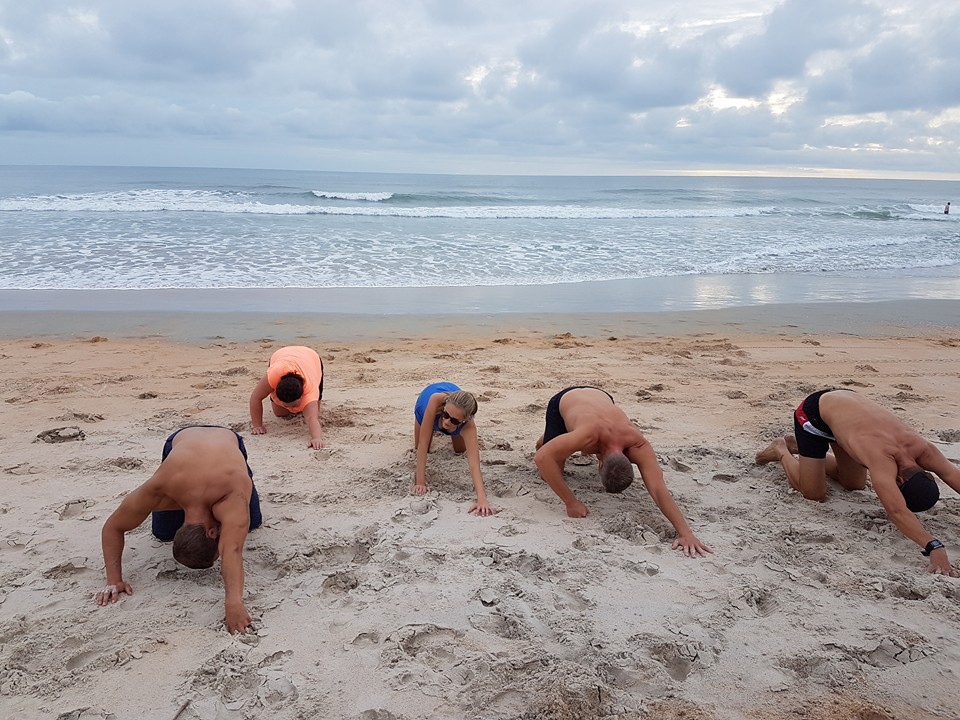 We are excited to announce the second annual Crossfit and Yoga next September in SUNNY FLORIDA! This retreat will include fitness and the exploration of the authentic Florida, guided by Melissa, a native Floridian.

CrossFit and Yoga Retreat: Catch your breath after daily WOD's in the original homeland of Crossfit. Wind down with evening sunset Yoga after a day in the Florida sun. Together, CrossFit and Yoga are the perfect pair; complementing each other in their differences while maintaining a similar purpose. You will experience traditional Florida through daily excursions ranging from taking surf lessons, visiting local CrossFit boxes, beach hopping, swimming in the Florida Springs, exploring the Oldest European city in the USA "St. Augustine" and more.

About The Instructor's:
Melissa Andersen is the founder of Passport to the Heart Retreat, and holds yoga retreats and events worldwide. She is a passionate American yoga instructor and motivational coach with over 11 years of experience. She completed her yoga teacher training in India for traditional Hatha Yoga with an accredited Yoga Alliance school. Since completing her yoga teacher training, she has traveled all corners of the world teaching, practicing and gaining knowledge. During this journey, Melissa uncovered her gift of helping others discover their inner path. Melissa's global retreats contain a diverse array of yoga including Hatha yoga, vinyasa flow, yin yoga and more, with breath exercises and guided meditation. She is also a licensed NLP (Neuro-Linguistics-Programming) practitioner and motivational mental coach. Melissa retreats have a strategic combination of yoga, meditation and coaching to create mental balance, harmony and happiness. She has managed retreats in Croatia, Spain, Wales, Bulgaria, Florida and now, BALI!

Rune Volshøj is a Danish CrossFit instructor with 3 years coaching experience, and around 5 years CrossFit training experience. He has a Bachelors Degree in outdoor-sports science and has been working in the fitness business for over 10 years. Rune bachelor degree specializes in outdoor activities and its mental benefits. Runes main focus is guiding the client to move with there own body weight, and give them tools to be healthy while maintaining happiness. In Runes opinion, its all about having fun with your health.
Accommodation:
Our Florida house is located in a breathing taking area, directly on the Matanzas river, also known as the Intracoastal waterway. The Hammock is a small town on a barrier island, East of Palm Coast. It is one mile from the Atlantic Ocean and is a tropical Utopia. Truly a secret gem in Florida. Our home is the essence of traditional Florida with a relaxing and serene atmosphere. We have two docks that are great for sunbathing or fishing. The house comes with an ocean kayak and a paddleboard if you like water sports. Dolphins, manatees and sailboats pass on a daily basis. It is three bedrooms and 2 baths, but one room is made into bunk beds so it sleeps four.

Surrounding Area:
The ocean is only a mile away. Two minutes in the car, 5-minute bike or 15 minute walk. The closest beach is relatively private, adjacent a Jack Nicholas progressional golf course. You can view the beach and golf course at www.hammockbeach.com. There is a grocery store one block away for convenience. There are cozy restaurants including a juice bar and a wine bar within walking distance. Many cute towns are located near by, such as Saint Augustine, Flagler and Daytona beach. Also, Disney World and all of the theme parks are only an 1.5 hour drive away.

What's Included:
Daily Crossfit class, Daily Yoga class, Daily excursions, Waterfront accommodations, Transportation including airport pickup, First and last dinner,1 Surf Lesson, Entrance to the Florida Springs, Use of kayaks, Dock for sunbathing or fishing and Personal assistance to book travel.

Extra excursions can be scheduled upon request at your own cost. However, transportation is included in the cost of the retreat.
Daily Crossfit class
4 Daily Yoga class
Daily excursions
Waterfront accommodations
Transportation including airport pickup
First and last dinner
1 Surf Lesson
Use of kayaks
Dock for sunbathing or fishing
Entrance to the Florida Springs
Bulgarian Yoga and Wellness May 24th - May 31st
Start your summer off right with a week of yoga and wellness in the beautiful Sveti Vlas, Bulgaria! Treat yourself to the gift of physical, mental and emotional love through 18 hours of yoga practice, meditation, healthy cuisine, art therapy, sun, sea and sand at your doorstep.

Retreat Dates: May 24th- May 31st 2017


What's Includeded?
Accommodation, Daily Healthy Breakfast, Lunch and 3-Course Dinner - Two Daily 1.5 Hour Yoga Classes With Guided Meditation, Open Pool and Beautiful Beach Access, One Art Therapy Session, Day Trip To Old Town Nessebar Including Lunch, Wine Tasting Dinner With Bryony and Unlimited Bottled Water, Tea and Coffee.


This retreats provides a perfect venue for relaxation, delicious food and self love. Yoga is beach front with lovely views surrounded by fragrant roses, as Bulgaria is famous for their multitude of roses, in all colors and shades. Sveti Vlas is quiet, more family oriented with a peaceful atmosphere. There are local spas with every type of treatment and service under the sun at a DISCOUNTED rate. We work directly with a massage therapist that also practices Japanese massage, reiki (energy healing), and all types of massage from deep tissue to relaxing.

You can walk to the locals shops and restaurants on the coast to enjoy shopping or a cup of coffee. The locals are extremely friendly and helpful. It is overall a wonderful place for a yoga getaway. There are beautiful nature walks just behind the accommodation where you can spends hours exploring the natures, flowers, herbs, animals and views. Or take a swim in the black sea.

St. Vlas is located at the foot of the southern slopes of the Balkan mountain, right next to the Black Sea coast. The location of St. Vlas between mountain and sea makes the climate very suitable for the treatment stress.

St. Vlas is a beautiful coastal town with about 3000 inhabitants, situated just 5 km north of Sunny Beach resort and 9 km from Nessebar. Currently the city is high-class resort, with its own marina, the best bars and restaurants, the most luxurious hotels and pedestrians. Under all natural conditions - mountain, forest, sea and southern exposure of mountain slopes, are extremely healthy, suitable for relaxation and healing.
Accommodation
Daily Healthy Breakfast, Lunch and 3-Course Dinner
Two Daily 1.5 Hour Yoga Classes With Guided Meditation
Open Pool and Beautiful Beach Access
One art therapy session
Day Trip To Old Town Nessebar Including Lunch
Guided Hike With Mountain Top Meditation
Caribbean Island Yoga Retreat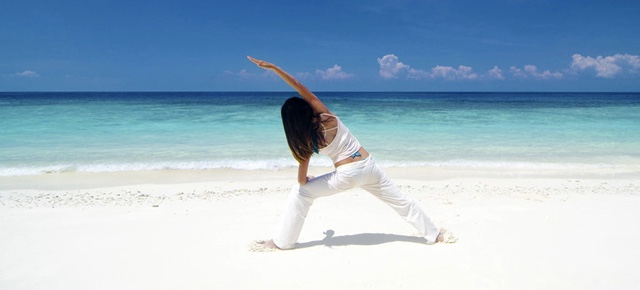 This retreat provides a tranquil Caribbean getaway to hit reset and start off 2017 balanced and rejuvenated! Practice yoga, explore the crystal clear water and white sand beaches, indulges in a healing massage, ride horses in the warm caribbean water, lay in a hammock with ocean views and more! It is a perfect venue for relaxation, healthy food, connecting with nature, tuning out the busy world and working on self love.

Retreat Dates: November 1-8, 2017


What's Includeded?
Accommodation, Daily Healthy Breakfast Dinner - 2 Daily 1.5 Hour Yoga Classes With Guided Meditation, Local Beach Excursions,Art Therapy , Unlimited Bottled Water, Tea and Coffee.


Hytte (Cabin) Accommodation, Daily Healthy Breakfast & Dinner, Daily 1.5 Hour Yoga Classes With Guided Meditation at Gaustablikk Resort, One 70 - Minute Massage, Options to Ski, Unlimited Bottled Water, Tea and Coffee.

Tobago is the Caribbean you have seen on postcards of turquoise water and coconut trees. And Tobago people are warm, welcoming and cheerful instead. Come and explore this island's rich history, culture, and biodiversity. It is not as commercially developed as the majority of its tourism destination where they are trying to preserve the rustic environment of the island to be appreciated by nature lovers. Tobago days are lazy stretches punctuated with rooster crows. The people are polite but subdued, going about their business as if in quiet reflection. The sun encourages you to find shade under a thatched roof of palm fronds and to reach for an icy glass of refreshment.

Accommodation: Moonlight Mountain Retreat is situated high in the hills of rural Tobago with spectacular views of the Caribbean and Atlantic. Atop its own rainforest nature trail with bamboo grove and a haven for wildlife, we offer a unique experience of Caribbean living in a traditional style house, surrounded by tropical fruits, flowers and birds.


7 Night Stay
Daily Healthy Breakfast & Dinner
Daily 1.5 Hour Yoga Classes With Guided Meditation
Beach Excursions
Art Therapy