Florida Detox Retreat (March 28 - April 4, 2019)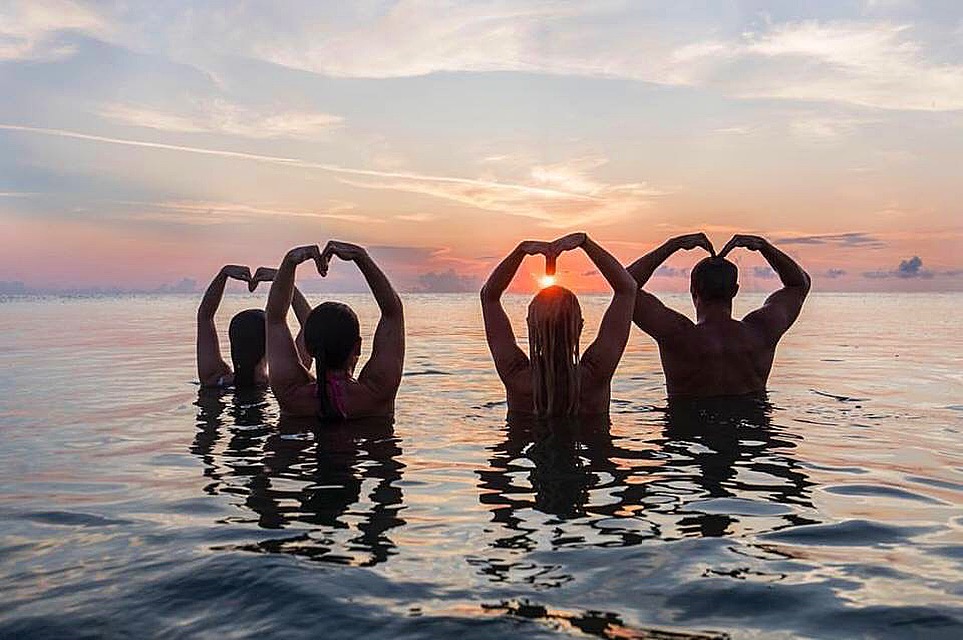 This retreat provides a tranquil Florida getaway to hit reset and start off Spring rejuvenated! We will do a total body detox through yoga/meditation, healing food, massage and mental relaxation.

Dates:
March 28 - April 4, 2019

Location:
Palm Coast, Florida

Detoxing through healthy eating:
Our body comes in contact with pesticides, metals and various other toxins everyday, mainly through the air that we breathe and the water and food we consume. When they accumulate in our system they congest our main detoxifying organs (intestines, skin, lungs & liver), we pay the price by having physical symptoms such as lower energy, eczema, asthma & digestive issues, among others. The good news? It is absolutely possible to contribute to our natural detoxifying process by first of all removing the main sources of intoxication, but also by supporting our organs so that they can recover and work properly. During our retreat, you can forget boring, blended food; we will show you how delicious and satisfying having an optimal, detoxifying diet can be! We will adopt a mostly plant-based diet for the week, and you will be able to join our optional 1-day fasting experience if you wish. We will also take advantage of our fresh, local and raw ingredients to offer you optional workshops in order to further your knowledge of heathy eating and cooking with topics like superfoods, sprouts, green juices and more!

About The Naturopath Chef: Michele Rheaume Our naturopath chef is the holder of a Masters Degree in Environmental Science, Michèle works as a Holistic Nutrition Therapist certified by the Alternative Medicine College of Canada as well as the Toronto Academy of Culinary Nutrition. Michèle offers one-on-one consultations, she loves sharing healthy cooking tips in her tv show Manger Santé: Guide Simplifié which airs in her native Canada and she collaborates with partners around the globe to offer health retreats.
Accommodation:
Our Florida house is located in a breathing taking area, directly on the Matanzas river, also known as the Intracoastal waterway. The Hammock is a small town on a barrier island, East of Palm Coast. It is one mile from the Atlantic Ocean and is a tropical Utopia. Truly a secret gem in Florida. Our home is the essence of traditional Florida with a relaxing and serene atmosphere. We have two docks that are great for sunbathing or fishing. The house comes with an ocean kayak and a paddleboard if you like water sports. Dolphins, manatees and sailboats pass on a daily basis. It is three bedrooms and 2 baths, but one room is made into bunk beds so it sleeps four.

Surrounding Area:
The ocean is only a mile away. Two minutes in the car, 5-minute bike or 15 minute walk. The closest beach is relatively private, adjacent a Jack Nicholas progressional golf course. You can view the beach and golf course at www.hammockbeach.com. There is a grocery store one block away for convenience. There are cozy restaurants including a juice bar and a wine bar within walking distance. Many cute towns are located near by, such as Saint Augustine, Flagler and Daytona beach. Also, Disney World and all of the theme parks are only an 1.5 hour drive away.

What's Not Included:
Flights- Travel-Trip Insurance-Extra excursions- Sunscreen- Beach Towel-Shampoo/Conditioner/Hygiene Products

Price:
EARLY BIRD SPECIAL 7 Day Retreat before January 1, 2019:

Shared Bunk Room (Up to 4 guests): 10.000 KR / Per Person ($1,200 USD / Per Person)

Double Room with Single Beds Shared Bathroom (2 guests): 12.000 KR / Per Person ($1,450 USD / Per Person)

Private Room: 13.500 KR /Per Person ($1,650 USD / Per Person)

PRICE AFTER JANUARY 1, 2019:

RISES 2.000 KR ($250 USD)


7 nights waterfront accommodation
1-2 Daily Yoga class
Local excursions
2 Hot Yoga Classes
Transportation including airport pickup
3 daily meals
2 health workshops
Homemade eco cosmetics workshop
Art therapy
1 massage
Yoga mat
Use of kayaks and paddle board
Dock for sunbathing or fishing
Use of bikes