We are excited to announce Boho Picnics! A new private event we will offer starting in May 2022. These lakefront glamorous picnics are catered specifically to your needs.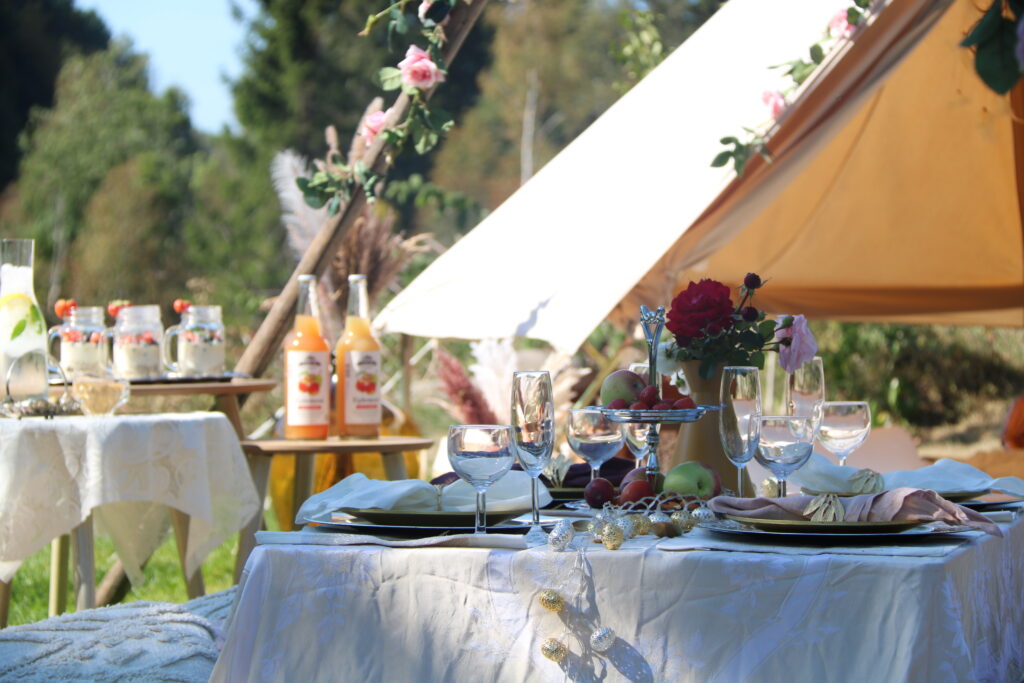 Boho Picnic
We are now offering a luxury lakefront picnic experience. We take the stress out of planning so you can arrive, enjoy and leave the rest to us. These events are perfect for Birthdays, Bridal Showers, Baby Showers, Proposals, Anniversaries, Women's Gatherings, Confirmations and more! Plus- you can add a private yoga class catered to the desires of your group.
Picnic Season
May – September
Catering
All food catering is local. You can choose from popular organic options such as Humlegården and With Love By Moen. Alternatively, you can choose from tapas or a private chef. Dining is specialized for your group! You also have the option to self-cater option with access to a kitchen.
Host
Melissa Andersen is your event host, yoga teacher and the founder of Passport to the Heart. She holds yoga retreats and events worldwide. She is a passionate American yoga instructor and motivational coach with over 16 years of experience.
Price
The base price begins at 650 kr/person for a 3-hour picnic and goes up depending on your add-ons, such as meal catering, private yoga, a private chef, etc. Please contact us to receive your customized price.
Add Ons
Food catering: 100 – 400 kr/person
Private yoga: 200 kr/person
Private chef: 600 kr/hour
Photographer: 1.000 kr/hour
Extra hour: 200 kr/person
Themed party: 1.000 – 3.000 kr
Paddle Board or Rowboat Rental: 350 kr/each
Spa Services: Price varies depending on request
Bad Weather
In case of bad weather, we can hold the event in the Yoga Barn. Otherwise, we can postpone the picnic subject to availability.
Location
Oklungvegen 92, Porsgrunn, 3948 Norway
Deposit
A deposit of 25% is required to book your picnic. The remainder is due 10 days prior to your chosen date.
Cancellation Policy
Any cancellation made 21 days prior to your picnic date will receive a partial refund, minus the deposit. Any cancellation made after this time will be required to pay 50% of the price.
Postponing Policy
We need at least 10 days notice if you need to postpone your picnic.
Facilities
You will have access to a luxury bathroom and shower. You will also have access to a kitchen when pre arranged. We have two paddle boards and a rowboat available for rent.
Pop-Up Picnic

If you prefer to cater your picnic at another location, ask about pop-up picnics. Please note, we only serve customers within a 50 kilometer radius of Porsgrunn, Norway. Additional fees apply.