Easter Health Retreat in Bali (March 24-31, 2018)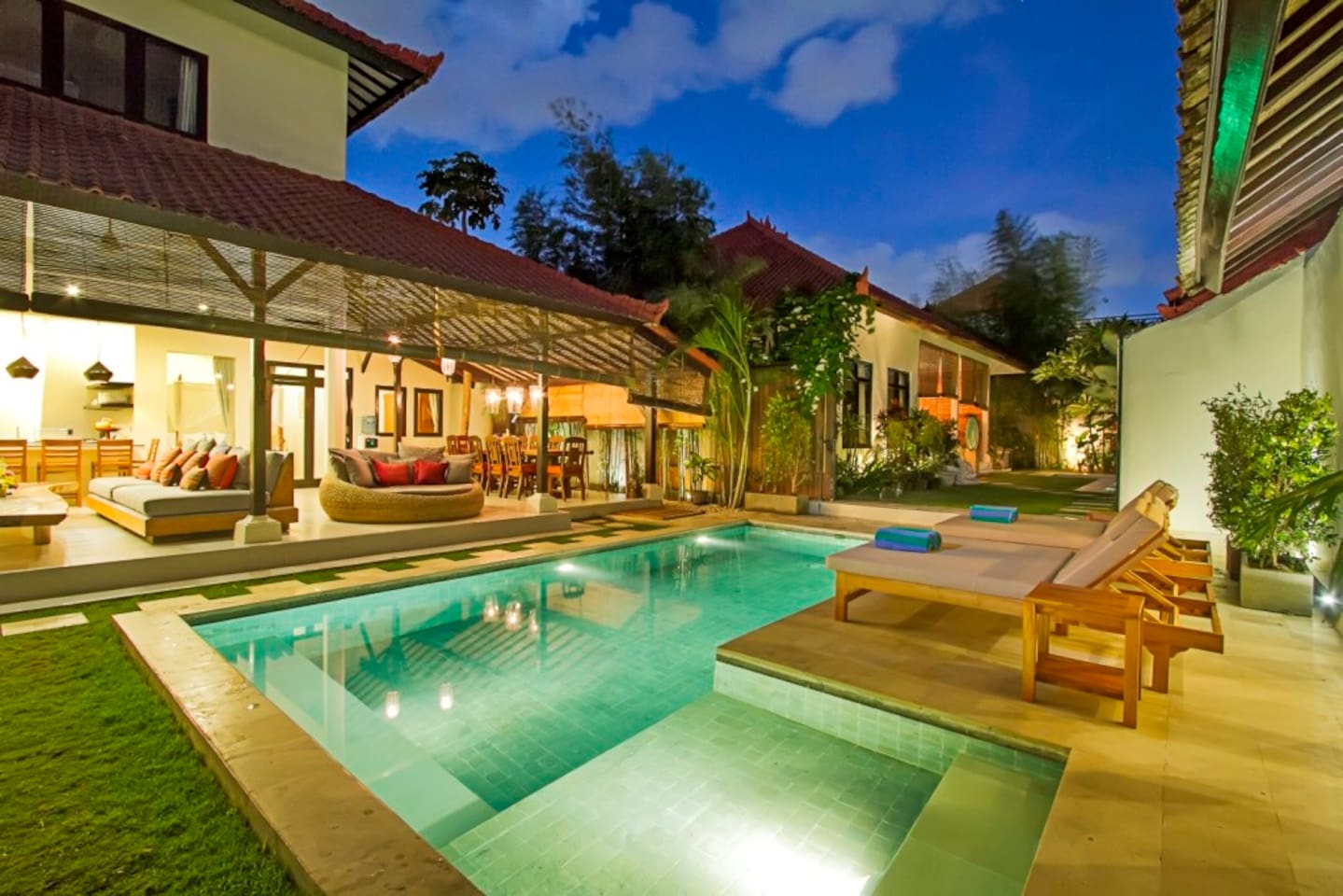 What a better way to spend your Easter holiday than beachside in Bali! Treat yourself to the gift of physical, mental and emotional love through fitness, yoga practice, meditation, healthy Balinese cuisine with vegetarian options, art therapy, sun, surfing, volcano hiking, culture, travel and an adventure of a lifetime, both internally and externally!


Health & Wellness
:
Everyday will begin with a heart pumping class or adventure. Morning classes or excursions will contain either power yoga, pilates, beach cardio and functional power training, surfing and volcano hiking. Evening will offer a 75 - 90 minute peaceful yoga classes including yin yoga, restorative yoga, meditation and breath work.
Classes will be for all levels. You are not required to attended all classes. This is your vacation, and you must listen to your body. Rest and relaxation are just as important for our health as exercise.
Accommodation
:
Villa Ora is a 6 bedroom Villa is tucked away in a quiet enclave just a 5 minutes walk from the beach, located in the Drupadi district in Seminyak. This 6 Bedroom Unit is 2 Properties next door to each other with an inter-connecting gate that slides 3m to join the two gardens with views of TWO 8x3.5m pools.
The accommodation is air conditioned and comes with a seating area with a flat-screen TV and iPod docking station. Some units feature a dining area and/or patio. There is also a kitchen, fitted with a toaster. Every unit is equipped with a private bathroom with a hairdryer. Towels are offered.
There are local spas with every type of treatment and service under the sun at an inexpensive rate. Treat yourself to a local pampering at Bodyworx, Prana Spa and Karma.
What's included
:
Accommodation, Daily Healthy Breakfast, Lunch and Dinner, Two Daily Health & Yoga Classes With Guided Meditation, 2 Open Pools, Trip to Uluwatu Temple, Day Trip to Bin Gin Beach, Balinese Fire Ceremony, Airport transfer, 2.5 Surf Lesson, Sunrise Volcano Hike, One Art Therapy Session, 1 Balinese Dance Lesson, Unlimited Water, Tea and Coffee, Beautiful Lifetime Memories :)
What's not included
:
- Flights, Travel/Trip Insurance, Snacks, Yoga Mats, Private Yoga Instruction/Coaching (Extra Cost), Spa Treatments beyond one massage, Extra Excursions, Shampoo/Conditioner/Hygiene Products
Room Options & Pricing
:
EARLY BIRD SPECIAL- BOOK BY JANUARY 1, 2018
- Shared room - $ 1,600 (13.500 kr / Per Person)
- Private room - $ 2,000 (16.000 kr / Per Person)
PRICES AFTER JANUARY 1ST, 2018:
- Shared room - $ 2,000 (16.000 kr / Per Person)
- Private room - $ 2,400 (19.000 kr / Per Person)
Extra nights are $150 (1.200 kr) per room.
A non-refundable deposit of half Is due to book the trip. The remainder is not due until February 1st, 2018.
Accommodation
Two daily Fitness Classes w/ Yoga & Guided Meditation
Trip to Uluwatu Temple
Balinese Fire Ceremony
2.5 Hour Surf Lesson
Healthy Breakfast, Lunch and Dinner
One Art Therapy Session
Guided Sunrise Volcano Hike
1 Balinese Dance Lesson